Welcome to the Spiritual Satanist Blog!
|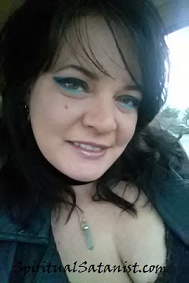 Hi there and welcome to the official Venus Satanas Blog! This blog has been around since 2007, and this week, it got a much needed upgrade. So pardon the dust as it is still a work in progress. I moved all my posts from blogger and I'm now using WordPress, which is much easier and better as far as I'm concerned.
I really enjoy writing for this blog as it has helped me to reach out to Satanists from all around the world. This blog is a complimentary resource to my main site – Spiritual Satanst, a resource for Satanists that I started writing for back in 2004. Its hard to believe that it's been 14 years so far but its been one of the most incredible journeys of a lifetime.
While you are here take some time to check out my other blog – Left Hand Path Books – a site where I review Satanic books and other books that are of interest to those in the Left Hand Path.  You may find some educational resources there to help you on your journey.