Satanism and Spirituality – Not a Competition
|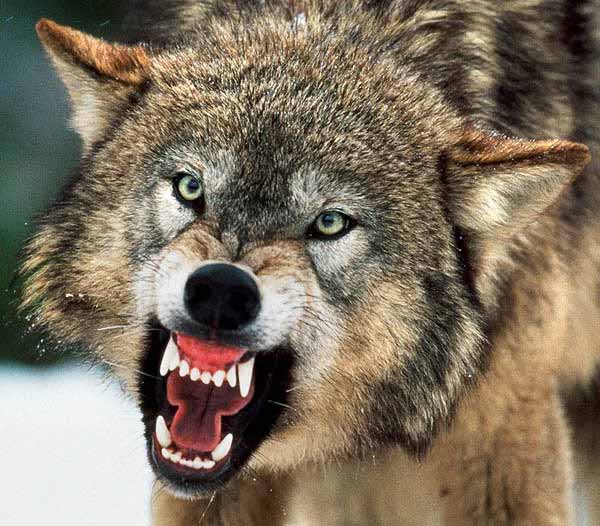 Some Things to Consider
In my many years of practicing Satanism I have seen an ongoing competition, almost everywhere you can go where Satanists are known to congregate. It is the competitive spirit of Satanism that causes Satanists to compete with each other. I think that this is a waste of time and effort, because spirituality and Satanism should not be a competition.
Sure, there are Satanists that believe that they should be ahead of the 'herd', to be leader of the pack, and to generally stand out from the multitudes. Those who do stand out are taking a chance that they will be ridiculed for thinking (and acting like) that they are better than the rest. Those who don't stand out are also ridiculed for being failures. It is a double standard and it makes me question the motivations of these spiritual seekers. I want to know why they do this, how it affects Satanism, and how things can change for the better.
I think that spirituality is not a competition. This is because you can not ever really compete with anyone else when it comes to your spirituality. Spirituality is the expression of the self in a divine and sacred way. In this journey of Satanism, spirituality is supposed to be a tool of self development that allows us to seek new things, experience new horizons. It allows us to achieve the things that we want to create.
Spirituality lets us explore the inner self and the world around us at the same time. Spirituality is personally experienced by those who seek to experience it. Since it is a personal journey, it can not be compared to the other seekers who are also on that same quest, that same path, because each of us are unique, individual and our spirituality is unique as well.
So, each one of us does the best that we can with what we have. To look at another and be sad for what we don't have, or to be jealous or suspicious of it, leads us nowhere. It leads us to that 'false heart' that we keep, that is planted as a seed, which continually grows until it takes over our complete perception of life, self and others around us. To say that "I'm better than you because…" is a moot point considering that each of us come from certain, unique and specific circumstances, and each of us will develop from that point onward, with our own unique qualities. We are no better than we allow ourselves to be.
Our Role Models, Who are They?
Within this discussion on spiritual development here, it is important to see that in Satanism, we don't have any role models. Our competitive nature as Satanists prevents us from opening our heart and our minds to see how others around us can be inspiring in our own personal journey.
What is a good role model, then? A good role model is someone that can teach, and it is an experience that you can learn from. I believe that every Satanist should have the self as their first role model, and each of us should have at least one other person in our lives who inspire us to reach for the stars, to be the best that we can be, because we see that another human soul on this journey has achieved great things, and if we open our hearts and minds, we can learn from this experience. We will grow in spirit because we use another as a reflection of our own greatness that is within.


Satanism – a Competitive Path
Our Competitive Nature in Satanism is projected outwards, foisted upon others, mostly because we use this as a tool to compare our own greatness to that of another. We don't create and give by doing this.  We tear each other down in forums and on blogs where all we seek to do is to become a victor over meaningless, ego-filled battles. It is an empty victory because in the end, no one has learned from the experience. Perhaps the assailant has learned a new way of insulting others, or they learned how they can manipulate through harsh, cutting words. Maybe the victim learned not to cross another path or they learned that they were weak when they should have been strong. But what good does that do, within? How does that help the spirit? How does that make things better? What kind of victory is it? Why should it matter?
Seeking to raise one's own self esteem through insults is the mark of one who has low self esteem. It shows through a person who has a weak, undeveloped spirit. Satanists struggle with self esteem just like everyone else – but in Satanism it is presented with a special challenge. We have trained ourselves to mask this inner pain and weakness by bearing our teeth and tearing each other apart through word and deed. Masking this self esteem issue is no way to develop the self in the long term, and these (hurtful) experiences offer no real, lasting lesson. Methods like this work against our own so-called goals of self development. They work against Satanism in general, and many of us are too selfish to see this!
Elitism – a Destructive Path
Providing an environment of 'elitism' as so many have in Satanism, makes it no better. We can see this environment in forums, blogs, websites – where Satanists actively compete against each other, where Satanic organizations compete against other organizations. The Church of Satan is a prime example of this, from which many organizations have taken an example from. From their book, 'The Satanic Scriptures' by Peter Gilmore, the author describes their version of Satanism as an arena of battle. He compares it to the arenas of the Roman Gladiators. Other competing organizations enter the arena one by one and they are destroyed by the might of the Church of Satan's overruling dictates and demands.
So what, I say! They don't own Satanism anymore than anyone else on this earth does, yet they will project that idea that they do, to feed the ego of those who are easily tempted by this 'elite' nature that the COS has bred among us. If those Satanists are busy fighting each other, they could possibly miss the opportunity to fight the real battles in life that make each one of us a better person, through hard work and effort.
What Really Matters –
Those who believe that Satanism is a battle against other Satanists are missing the main point of Satanism as a path of self-development. It does not matter if you are atheist, symbolic, spiritual, religious or any other kind of Satanist.. The main goal behind any (or most) of these systems is the development of the self in a positive direction. But, who taught us these ways, that make us battle among each other? Was it our christian upbringing that made us believe that all others who are not the same are not worthy to be considered like us?
Was it the practice of exclusionary measures, and the demonizing of others through a religious upbringing that made us expect that Satanism would be the same way, and bring us the same result? Since when did that kind of prejudice matter, when the main goal of Satanism, in general, seems to be the development of the self? How can the Self develop if a person is making his or her self busy by attacking others and tearing others down for their own pleasure or satisfaction, or because they feel that they are expected to?
If Satanists would lay down their swords maybe they would see that the real battle in Satanism is within. This means the tearing down of the walls of false beliefs and false ideas that have done nothing but kept Satanism from progressing past it's christian roots. These same walls that are within, keep us reacting in the same way to the same situations that we face day to day in society.
Because Satanism is still in this stage, we do not yet understand that the enemy is not within our own kind, but instead this enemy is found within our own spirit. This enemy is the various battles that we have to face within. To conquer this real enemy takes guts. It takes a certain kind of understanding that does not fall in line with what most of us are fed by our (well meaning!) Satanic organizations. And to emerge victorious from this kind of battle leaves us feeling so powerful and true to our own needs and desires. We become empowered by choosing the right battles and by having the courage to leave other battles alone, because we are spiritually mature and wise.
Inner Issues
Are we too egotistical, and that sets us up for seeing life as a battle? Are we too giving and kind, and so this makes us an easy target for those who would manipulate us? Where is our inner strength that shines from within? Where is our heart and our spirit? Does it lie within true self-deceit that robs us of our true spiritual, symbolic or philosophic life that we could be experiencing if we only laid down our weapons and started fighting that real battle from within?
These are important questions that I have faced along my own path in Satanism. And, throughout time, I have learned to stop seeing that enemy as an outer, invasive force. As I matured in heart and spirit, I started to see that enemy as my own desire, and guilt, and pleasure, and whatever else stood in the way of my own personal, spiritual self development. Along my own path, those battles needed to be faced from within, and as certain, special people entered into my life.. these people were sometimes a reflection of those inner battles. They had helped me to see my own faults and it enabled me to work on them, for my own good.
As long as I recognized this fact, it enabled me to not fight against those people, but to look within and find where my true spirit is, and to walk along that path that I was meant to walk, because it is my path, and my path alone. It can not compare to another spiritual life journey, even though we can share our ideas and experiences along the way.
I am not suggesting a brotherhood, or a unity, but what I am suggesting is the fact that the battles that we have to face, and the competition that we perceive, is within our own mind and spirit. The real fight is within, not with others who are also on the same journey.
We will all reach our own personal destinations in our own way, so what does it really matter how others also make that journey? To fight with them is to be spiritually weak and ignorant, and it will leave you without that self empowerment that is found among those who are spiritually strong and wise.  Satanism and spirituality is not a competition, because the only fight worth fighting is found within.
-Venus Satanas
Take some time to visit my other project, Left Hand Path Books – it's a review site listing books on Satanism, dark paganism and left hand path magic.