Flambeau Noir 2018! What an awesome adventure!
|
I was so happy to be invited to Flambeau Noir this year! It was an incredible journey that I will never forget! The whole weekend was filled with magic and power, rituals, music and fun. And along the way, some interesting things happened as well.
My husband Dave came on the journey with me. He's not a Satanist – he's an atheist. He's never really been exposed to metaphysics or the occult, even though he lives with a witch. I do a lot of my magical work alone – he doesn't need to know the details. But Dave was interested in seeing what it was like, none the less. And, did I mention that Dave is my biggest fan?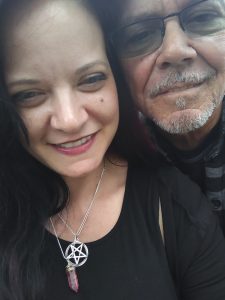 We planned on arriving on Thursday so we could enjoy the trip and rest up before the big event. We had to travel from Florida to Portland by plane. It felt good knowing that I would be on the west coast again. It's been too long! It seems all my cool friends live on that coast anyway. And so we packed our things to head off to Flambeau Noir where neither one of us knew what to expect.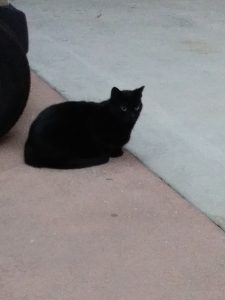 When we arrived at the airport early on Wednesday, there was a small black cat sitting at the entrance. I do not think there is any such thing as coincidence and so, I took it as a sign of some magical things to come that weekend. I always take note when I see a black cat in my path, because to me it is a comforting and magical sign.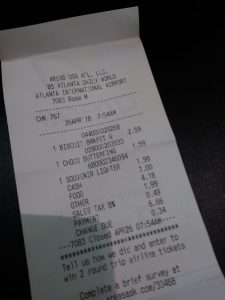 Then, when we arrived at Atlanta we had a two hour wait for our next flight. I decided to hit up the snack shop and I got a few things for the flight. To my amusement, my total came out to $6.66. The lady at the register even mentioned something about it. It just made me feel that I was headed in the right direction. Things were lining up. Synchronicity lets you know when you are on the right path.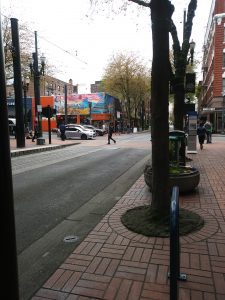 We arrived in Portland and got our hotel – then we headed downtown to grab some items that we couldn't take with us on the flight. Portland is a beautiful city and there are murals painted everywhere you look. I enjoyed the trip downtown and wish we could've stayed longer! Portland is progressive, and that's the kind of place I'd like to be at.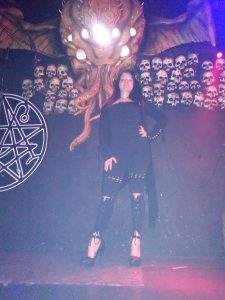 On Friday the events began at an occult themed bar in downtown Portland. This place was so amazing! There was occult and horror themed art all over the walls, and the atmosphere was perfect for a left hand path gathering. It was so nice to finally meet some of the folks that I've known online for years – like Luciferian adept Jeremy Crow. Thanks to him ( and Season Cole & Matt Priestess!) this wonderful even was made possible. We enjoyed an energetic ritual that bonded us throughout our time there.
It felt so good to do a ritual with everyone in attendance. You could feel the power and energy build. It's been too long since I had been able to share ritual space with others who are of the same vein. The photo above was taken after the party, on the main stage, standing in front of the mighty Cthululu!
What was interesting to me as well, is that spending time there at the Lovecraft brought me back to when I was young and still experimenting with magic. I would head out to the beach at night on a full moon and recite verses from the Simon Necronomicon. I didn't really know much about it back then, being only 15, but I knew enough that I had opened some very strange doors. Somehow, coming to the Lovecraft bar made me feel like some things in my life had come full circle.
Saturday and Sunday was spent at the convention center, with meetings and lectures from all the presenters. Michael Ford gave a great presentation on the use of occult symbolism. I've known him for years but it was great to finally meet Michael in person! Michael is creative and talented and he has worked hard to build a Luciferian empire over the years. He was kind to give me a Lilith symbol charm after my presentation, and it is now an important talisman for me.
Reverend Steven Johnson Leyba did some incredibly moving vocal and performance art – and he brought one of his hand made ritual art books. It was great to meet him too, we had been online friends since the 'myspace days'! I have a lot of respect for Steven as an artist who is not afraid to express his true calling.
I met a representative from the Church of Rational Satanism, Shannon Williams. I follow them on Twitter and I appreciate their progressive approach to Satanism. I purchased one of their books and I can't wait to review it on the Left Hand Path Books Blog. It was great to see other women involved in Satanism and we had discussions on feminism in Satanism during those two days.
Jeremy Crow's insightful presentation on the Alchemy of Death touched me in a personal way, and ended on a discussion of Dream Yoga – something which I practice on the regular. I was so  proud to see how far Jeremy had come since we first met almost ten years ago! A true manifestation of the Black Flame!
Marcus McCoy the metal smith gave a great presentation on metals and alchemy, which my husband found very enlightening as he had worked as a welder for most of his life and he was familiar with metal working. He never knew that the art of metal working had occult roots. You can view his beautiful metal works at Troll Cunning Forge.
I was also wonderful to meet Thomas LeRoy and his beautiful wife from the Sect of The Horned God at the event. Thomas and his wife are both doing some great things in the world of Satanism by integrating aspects of eastern Left Hand Path practices.We need more open minded people of the Left Hand Path because there is so much to learn and experience out there.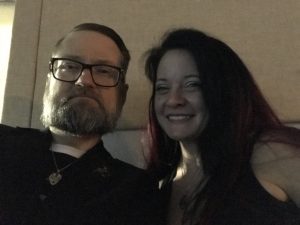 In addition to all of this, I got to meet with Paul Frederic – author and host of the Daimonosopy Podcast. If you are looking for a podcast focused on the occult and Left Hand Path, you should check out his shows! His radio show is thoughtful and insightful and entertaining. We had a great discussion our early days in Satanism during the Darkness Audible event. I am looking forward to doing an interview with him coming up soon!
In fact all of the presenters on both days gave me a lot to think about. The general feeling was one of unity, a refreshing change from the competitive nature of Satanism. I felt proud to be there among those who are on the leading edge of the Left Hand Path, the movers and shakers, and the individuals that are making a difference.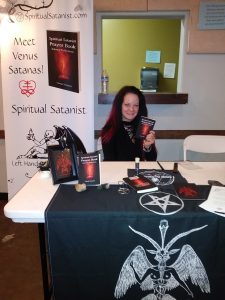 It was so much fun to be there to meet with fans, and I brought my new book – the Spiritual Satanist Prayer Book. It is my first published book, even though I've been writing online for many years. It was wonderful to see it all come to life and to meet fans and friends on those three days. It's an experience I will never forget!
On Sunday I gave my presentation – I spoke about who I am, and my projects in Satanism and most importantly, about the role of women in Satanism. I was so happy to hear comments and questions from some of the other women at the event. Many of us felt that women in Satanism have been underrepresented – but things are slowly changing in positive ways.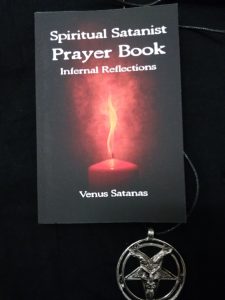 The events of the weekend began with music on Friday, and ended with music on Sunday night with Darkness Audible. At this event, Pleasure the Priestess brought the sounds and scene of Toronto openening with a few sets of incredibly magical music. You could feel the energy as everyone danced. And then we were treated to a magical and powerful performance with BRUJentrOpy and Season Cole. Unfortunately we had to leave soon after to catch our flight home.
Overall events like this had been a long time coming! Wiccans and Pagans have been doing gatherings for years so why not Satanists and people of the Left Hand Path? I think that it's great that we have a way to be able to meet with each other, share ideas and create something great for future generations. I feel a bond with those that were in attendance, each of us carrying our own Black Flame into the future!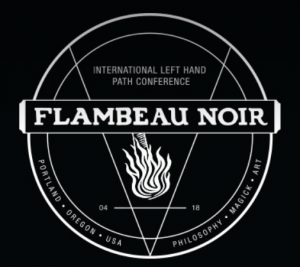 I have one question… why the hell aren't you subscribed to my newsletter yet? Get it in your inbox monthly with updates on all my projects in Satanism! Click to subscribe now! -> Spiritual Satanist Newsletter