Why Satanism Does not have Churches
|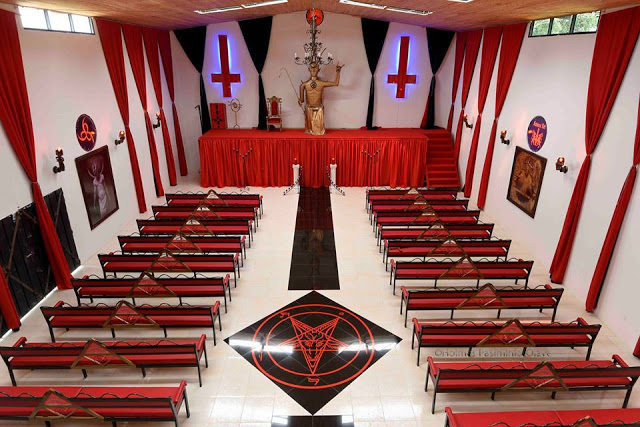 Many people have come to me to ask me where they can find a local Satanic Church to worship at. It's a shame that in this day and age we do not have any churches to go to, let alone groups that we can gather in, in person to come together in the name of Satan.
Other groups and organizations can be found worldwide, where you can contact them and easily find a local chapter, allowing you to talk with others in person regarding your faith. Wicca is a good example of this, at least here in America. You are able to go to any major city and find your local Wiccan organization and participate in festivals any time of the year.
Satanists do not have this luxury. Not only is Satanism part of a new religious movement, meaning that it still has room to grow socially, but there are so few of us out there that even if we did have the opportunity to gather together it would be a rare occurrence.
Most of us meet online, in chatrooms and in social networks. It's safer for us as well, because despite our (supposed) freedom of religion, it would be too easy to attract attention from radical conservative groups who would want to make sure that our gatherings never happen.
So, Satanism has no brick and mortar churches to worship at. And, do we really want that anyway? Shouldn't that kind of thing be reserved for the kinds of religions that rely on social gatherings and long-held traditions? Satanism isn't reliant on those kinds of things, generally. It is supposed to be a personal experience. While you can share your experiences with others, generally you are on your own when it comes to your personal relationship with Satan.